Tuna fishing in Southern Corsica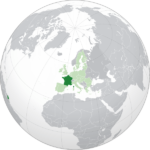 Fishing season: May to October
Duration of stay: at the request of the group of fishermen
Fishable species :
 fishing Montana
Bluefin tuna
 

fly fishing

Denti
 

fly fishing

Seriole
For further information please contact Constant Boulard Adventures.
Constant Boulard / constant.boulard@gmail.com / + 33 (0)6 88 28 40 06
Corsica offers you beautiful days of fishing at sea.















Tuna fishing in Corsica. Fight the tuna on a turquoise sea at the foot of the mountains.